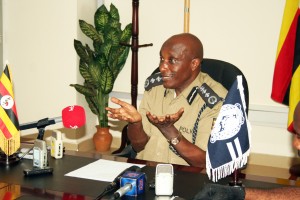 After cracking the whip on the prison services, the National Water and Sewerage Corporation has blacklisted 5 government agencies over unpaid bills.
The corporation's senior finance manager Alfred Okoth says next in target is the Uganda Police Force.
Okoth says the corporation is seeking to recover over Sh. 11 billion in arrears.
This comes shortly after water supply to Luzira Prison was restored.
This follows negotiations between the Uganda Prison Services and the National Water and Sewerage Corporation.
The water body had cut supply to the prison due to non payment of arrears amounting to over Sh.8 million, creating a water shortage at the facility.
The prisons service spokesperson Frank Baine says they have now agreed to have the water reconnected and the money paid in installments.