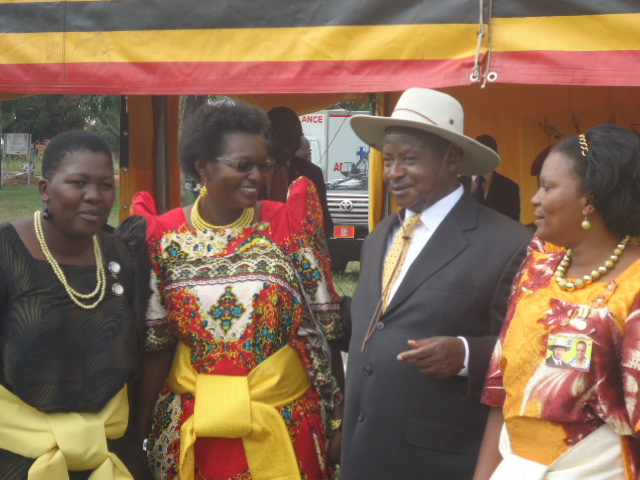 President Yoweri Museveni has asked the NRM party aspirants in Serere district to work hard and defeat the opposition.
Museveni told residents that the opposition including the district woman MP Alice Alaso are only accumulating wealth but have no space in parliament.
Museveni said the opposition has been deceiving the people of Serere and it is now time to vote them out.
Museveni made the remarks while on his campaign tour on Prosperity for All in Serere district yesterday.
Meanwhile in Kabale district, the opposition Forum for Democratic Change leaders have criticized the alleged presidential ambitions of the former Prime Minister Amama Mbabazi.
The speaker for Kabale municipal council Richard Muhanguzi says voting Mbabazi would not bring about any change since he has worked with president Museveni since the NRA bush struggle.
Muhanguzi says it's now time for the opposition's young blood to organize themselves and take over power from the ruling NRM party.
However the Kabale Deputy RDC Moses Niwagaba described this as a mere wish since the power to remove president Museveni and the NRM belongs to the people.