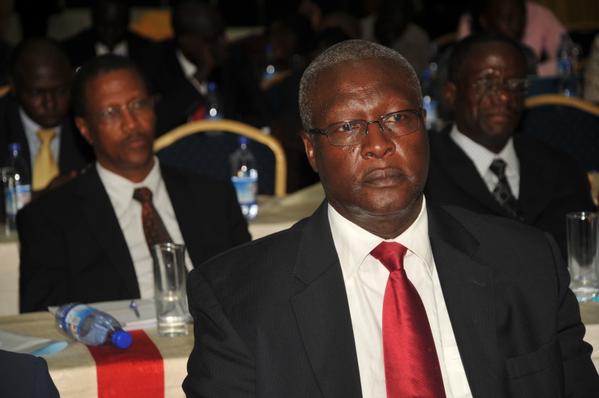 Parliament's Appointment's Committee has today sat and vetted the recent presidential appointees.
The 20 member committee chaired by the Speaker is tasked with scrutinizing the education, social behavior and general background of the appointees.
Those vetted today, included Bart Katureebe who was appointed Chief Justice deputized by Justice Steven Kavuma, a position that fell vacant two years ago following the retirement and controversial reappointment of Justice Benjamin Odoki.
Speaking shortly after appearing before the committee Katureebe said nothing would make him bow to political pressure.
He said he stands for independence and this will continue to be his driving force.
Justice Katureebe has also vowed to push for the scraping of age limits in the judiciary.
Currently, a serving Justice is supposed to retire at the age of 75, which he blames for the shortage of qualified judges and resultant case backlog.
Meanwhile, the Deputy Chief Justice Steven Kavuma has scoffed at his critics following his appearance before Parliament's appointments committee.
Kavuma was vetted amid protests by opposition members.
Led by the leader of opposition Wafula Oguttu, the MPs stormed out of the appointment's committee meeting saying they would not be party to the sanctioning of an illegality.
They also accused Kavuma of being biased which is unethical and that the Judicial Service Commission never received Kavuma's name for approval.
However, speaking to journalists, Kavuma explained that he applied for the job and was subjected to interviews by the Judicial Service Commission, rubbishing allegations against him by Western Youth MP Gerald Karuhanga.
This came shortly after a former Supreme Court judge wept publicly on claims that the Constitutional Court had declined to receive a petition challenging the appointment of Stephen Kavuma as Deputy Chief Justice.
George Kanyeihamba is the lawyer representing two petitioners Gerald Karuhanga and Eron Kiiza who had reportedly been turned away by the court's registry.
The Court Registrar Elena Kayinza told the petitioners that she could not attend to them because she was sick.
Speaking between sobs Kanyeihamba said he had now written to the Speaker of Parliament asking her to exercise her mandate and block the approval of Kavuma's appointment.
Relatedly, members of parliament from Northern Uganda are turning to constitutional court seeking to block the appointment of new ministers.
The group led by Hassan Kaps Fungaroo says that the recent cabinet reshuffle does not reflect regional balance, which is enshrined in the constitution of Uganda.
Story by Samuel Ssebuliba