Rihanna has hinted that if she could go back in time, she would change the way she lost her virginity.
The singer graces the cover of Elle magazine's new October issue. It sees the star answering questions asked by various famous names.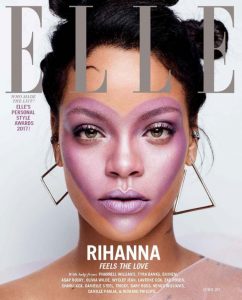 The megastar was interviewed by some of her famous friends for the magazine including Tyra Banks, Eminem, April Bloomfield, Zac Posen and Pharrell Williams.
And when asked where she would go if she could time travel to anywhere in the world, the Bad Girl had an unusual answer.
Magician David Copperfield asked: "I'm not kidding, this is a real offer: I can make you disappear and reappear anywhere in the world. Where do you want to go, and why?"
She answered: "Ten minutes before I lost my virginity…and I'm holding you to that offer. LOL."