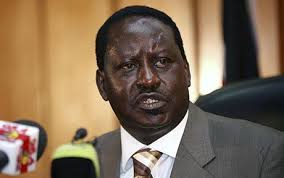 The Supreme Court in Kenya has laid down the ground rules for the proceedings of the presidential poll petition in a mention presided over by Chief Justice Willy Mutunga.
Parties involved in the petition have been directed to desist from discussing matters before the court.
Addressing the media, Mutunga has also underscored the importance of impartial coverage of the petition.
The Chief Justice also stated due to public interest, there will be live coverage of the court proceedings.
In one of the petitions filed on Saturday, CORD presidential candidate Raila Odinga accuses the Independent Electoral and Boundaries Commission of negligence and failure to conduct free and fair elections in the March 4 elections.
Meanwhile, Odinga is now demanding a full audit of the entire electronic system used in the presidential elections on March 4, before his petition challenging the results of the polls can be heard.
After the first step of the process, various legal teams are now preparing their submissions ahead of the pre-trial session slated for March 25th.