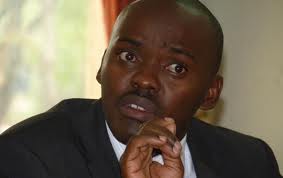 Shaddow Minister for Justice and Constitutional Affairs Medard Lubega Ssegona has described the late Constance Byamugisha as a hardworking and an incorruptible judge the country has lost.
Byamugisha who has been Court of Appeal judge died this morning after succumbing to breast cancer.
Ssegona says that the late Byamugisha has served the country with wisdom and courage, calling upon other judges to emulate her good deeds as way of honoring her.
Ssegona who is also a member of the Legal and Parliamentary affairs committee of parliament has asked the public to pray for the family of the late Byamugisha, saying they are going through a tough moment after losing another relative in just less than a month.
Byamugisha is sister to the late  Eriya Kategaya, the former First Deputy Prime Minister and East African Affairs Minister who also passed away early this month.