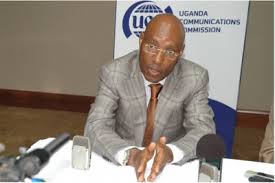 The Uganda Communications Commission says it is receiving an overwhelming response from broadcasters across the country regarding the mandatory airing of government programs.
His response follows a recent letter sent by the commission instructing radio and television broadcasters to inform UCC of the time they are allotting for the airing of the programs.
According to the letter, radio broadcasters should allot one hour of prime time on any week day between either 6 am or 10 a.m or between 5pm and 10 pm and pass their decision to the commission before 8th April.
UCC Executive Director Godfrey Mutabazi says they held dialogues with broadcasters across the country to share ideas regarding the program.
A recent letter released by the minister for information on the guidelines for the broadcast of government programs says the broadcast media will provide an opportunity for the government to mobilize citizens to participate in national development programs.
Uganda has an estimated 246 operational radio and 41 television stations.