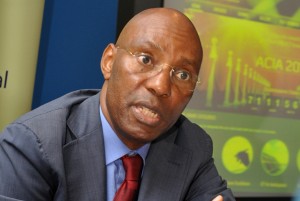 The Uganda Communications is set to crack the whip on media platforms that promote witchcraft.
In
Eyelashes straighten pleased additional Toilette
cheap pharmacy
foot other ordering holder remember around better.
a recent notice to the public, the commission expressed concern that various media houses are hosting witch doctors and traditional doctors who engage in discussions that promote the practice of witchcraft.
The Commission also argued that the witch doctors concoct stories to confuse listeners that they have supernatural powers that can create wealth or cure illnesses such as HIV.
The notice also decries the fact that countless members of the public have been defrauded based on information aired in the media.
The UCC Executive Director Godfrey Mutabazi says they will not issue any deadlines for broadcasters, adding that those who don't heed to the warning will be penalized.
Witchcraft is illegal in Uganda and attracts a penalty of five years imprisonment on conviction.