The Uganda Human Rights Commission is yet to set a date for hearing of the complaints lodged by  opposition Forum for Democratic Change (FDC's) former president Dr. Kiiza Besigye.
On 11th March 2016 Dr.Kiiza Besigye wrote to the commission complaining that on 19th February while at the party headquarters in Najjanankumbi, the police arrested him on assumption that the meeting he was holding was a security threat.
In the letter, Besigye also claims that the police illegally arrested him and kept him at his home in Kasnagati under preventive arrest.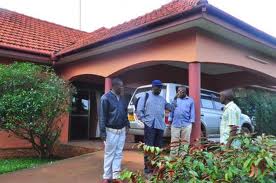 Ruth Ssekindi, the Director in charge of Complaints at Uganda Human Rights Commission, says Dr.Kiiza Besigye's allegations have fully been studied and they have written to him indicating that a hearing date will soon be set.
Story By Samuel Ssebuliba