Internal affairs minister Gen Jeje Odong has decried the increasing policing gap in Uganda that is failing the force's operations.
Currently Uganda has only 45,000 police officers against a population of about 34 million.
Addressing the media during a familiarization tour at the police headquarters earlier today, Gen Jeje Odong said the police to people ratio of 1:900 is unacceptable, thus extra efforts are needed to boost recruitment of more officers.
Meanwhile,  Gen Odong has welcomed the innovation by a Makerere University student who is said to have manufactured tear gas.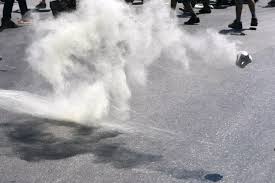 Recently police warned Samuel Mugarura, a student of Natural Science against continuing with his innovation, saying it poses a serious security threat to the country.
However, Gen Odong says science and innovation cannot be suffocated.
Sory By Samuel Ssebuliba