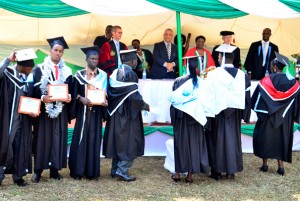 The high levels of corruption in the country have forced players in the education sector to device practical means of fighting the vice.
Uganda Management Institute, one of the country's higher institutions of learning has revealed plans to introduce an Anti-Corruption Strategy course.
This, according to the institute's director, James Nkata is intended to help leaders at various levels to manage government resources more effectively.
He was this morning speaking during the institute's 12 graduation ceremony.