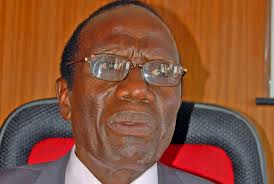 The Uganda National Examinations Board (UNEB) has explained the reported power black said to have affected the practical exams this morning.
The Uganda Advanced Certificate of Education exams started this morning with Economics Paper One and Biology practicals.
However, it was not a good start for the candidates at Lords Mead Vocational College in Njeru town council where electricity went off as soon as the question papers were distributed.
Addressing a news conference in Ntinda his afternoon, the UNEB secretary Matthew Bukenya said the Biology practicals were not affected because they did not require electricity.
Bukenya describes the first day of the exams as successful and that all deliveries were made on time apart from Abim where the roads are impassable.
Bukenya adds that in Ntoroko the two centers are not affected by the floods.
KFM visited Kololo Senior Secondary School here in Kampala and spoke to some of the candidates who expressed hope for nothing less than good grades.
Over 108,000 students have registered for this year's Advanced Level examinations that kicked off this morning.