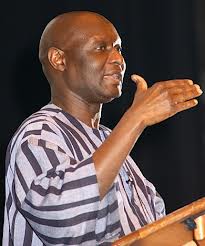 The Uganda People's Congress Party has finally released its road map to the 2016 general elections.
This happened despite a court injunction stopping any party activities tagged to 2016 until a petition before court is determined.
A group of UPC supporters led by a one Edward Rurangaranga is opposed to the leadership of Dr. Olara Otunnu and argues that his election was null and void.
However Ottunu says that starting tomorrow, they will be receiving applications for those interested in the party presidency after which the approved candidates will roll out campaigns on April 27th.
Otunnu says the party leadership will later hold the national delegates conference on June 10th at which he will hand over office.
Story by Dianah Wanyana