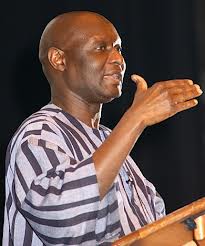 Uganda People's Congress Olara Otunu has today announced that he will not contest in the 2016 presidential elections.
His decision comes just months to the next general elections.
It also comes days after the Democratic Party president Nobert Mao also stepped down as party president due to ill health.
Otunu says he is devoting all his political energies and attention to the central project of effecting democratic change in the country.
Otunu's term in as the UPC party president expires on March 13th but he says he will not seek re-election as he is giving chance to other party capable members.