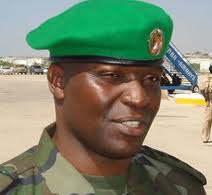 The UPDF has denied media reports that it is deploying troops along the Sudanese border to fight the SPLM in opposition forces.
The Sudanese news agency reported this week that 16,000 Ugandan soldiers were due to arrive near the border.
It said the move would be unacceptable and will present a danger to Sudan's stability.
However, the army spokesperson, Paddy Ankunda has denied the allegation, describing it as a bad lie.
Uganda troops were sent to South Sudan soon after clashes broke out in December 2013.
Meanwhile, South Sudan President Salva Kiir and Dr Riek Machar have disagreed on the reintegration of the armed forces, the structure and system of governance during the transitional period.
They met in Addis Ababa last evening to try to resolve these contentious issues.
The spokesman of the government delegation at the peace talks, Michael Makuei Lueth, says the two leaders disagreed on most of the outstanding issues.
On power sharing, he says the SPLM in Opposition wants to be represented at the state and county levels.
The opposition also wants the national parliament dissolved and reconstituted.
But according to South Sudan's Eye Radio, the government says power sharing should be at the national level only and the two houses of parliament should not be changed.
The mediators have requested to have now meetings with the two principals separately.
The UN Security Council on Tuesday decided to set up a system to impose sanctions on individuals who are regarded as spoilers of the efforts to bring peace to South Sudan. The 15-member Council unanimously adopted a resolution to impose targeted sanctions and an arms embargo to support the peace process in the country.
The new African nation has been embroiled in conflict which broke out in December 2013 between government and rebel forces.
Story by Catherine Ageno