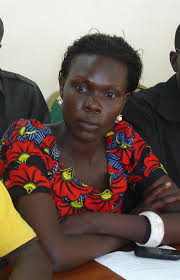 The young generation is advised to take up more leadership positions within the NRM party.
The deputy spokesperson of the NRM caucus, Evelyn Anite says the choices by the party's Central Executive Committee yesterday to the secretariat are a fresh breath of air.
The NRM Central Executive Committee yesterday appointed government chief whip, Kasule Lumumba as Secretary General, Richard Todwong as her deputy while Rose Namayanja is the national treasurer, to be deputised by Kaberamaido MP, Dr. Kenneth Omona.
Anite says the party will continue to engage with the youth across the country to nurture their leadership skills.
The newly appointed deputy treasurer of the NRM party, Dr. Kenneth Omona has expressed confidence that he will fulfill his duties as mandated by the party.
Omona says the new position requires cooperation from all party members.
Also appointed is Dr. Tanga Odoi as the party electoral Commission chairman.
These appointments will be discussed for approval by the National Executive Committee that sits on January 8th.