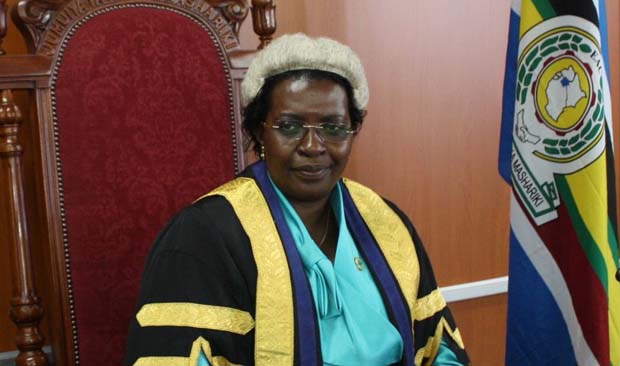 Former speaker of the East African Assembly Margret Zziwa is to challenge her impeachment in courts of law.
Zziwa was impeached yesterday, by 36 members of the assembly, with two opposing, while two abstained from the vote cast during the session in Arusha, Tanzania.
Her lawyer John Tumwebaze says they are to amend their earlier legal suit to the East African court of justice to cover yesterday proceedings.
Zziwa wants to challenge the legality of yesterday's proceedings and behaviors of the assembly's members.
The impeachment of the East Africa Legislative Assembly Speaker is a manifestation of the underlying political differences that threaten regional integration.
According to political analyst Mwambusya Ndebesa, East African heads of state are liable for the disagreements in the assembly since they failed to provide mechanisms for conflict management and resolution.
Ndebesa says even at the higher level there are political difference as was manifested on 29th last month when the Tanzanian president Jakaya Kikwete failed to attend the summit in Kenya.
Story by Herbert Zziwa