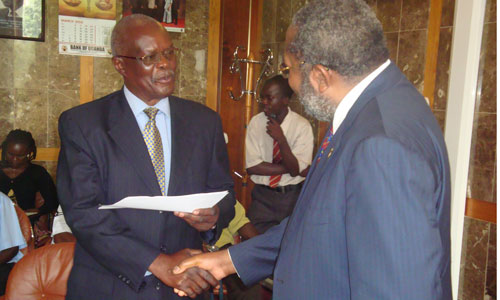 The Governor of Bank of Uganda Prof. Emmanuel Tumusiime Mutebile has today returned Tropical Bank Uganda Ltd to its majority shareholders of the Libyan foreign bank.
The Central Bank took over the management of the bank following a UN Security Council resolution, which imposed a freeze on all assets of the Libyan government.
The freeze was imposed at the height of political instability in the country, which saw its former President Col Muammar Gaddafi overthrown and killed.
The Central Bank Governor Prof. Emmanuel Mutebile says, the bank has been operating in a safe and sound manner under the guardianship of Bank of Uganda.
While handing over the bank to its Chairman of the Board of directors Gerald Sendawula, Mutebile revealed that, the interim board and senior management has been disbanded with effect from today.
The bank's previous management was disbanded after the Central Bank took over control.