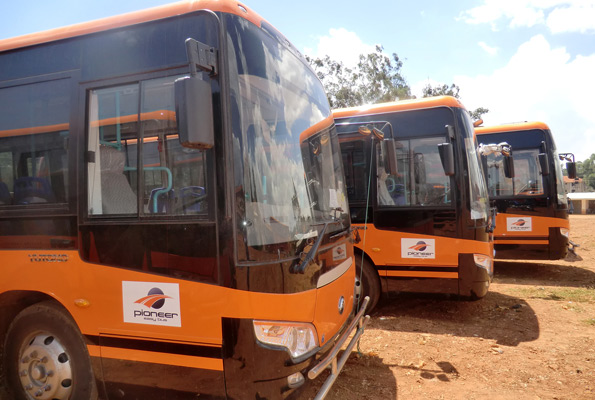 Kampala Capital City Authority has resolved to review the Pioneer Bus Contract that initially granted the company exclusivity in operations.
The management of KCCA and the managers of Pioneer Bus Company are today appearing Parliament's committee on local governments, which is investigating the nature of the contract.
Speaking on behalf of the Kampala Minister, ethics minister Simon Lokodo says the contract will now be reviewed in consultation with all stakeholders.
Lokodo adds that KCCA is under no obligation to offer the company any guarantees for their business as had been provided for in the previous agreement.
Lokodo says dialogue will now be held with all stakeholders to determine the scope of operations, including areas outside the KCCA jurisdiction.
The meeting between the various stakeholders is still ongoing at Parliament.
The operations of the bus company which were set to begin this month were halted after it emerged that it had not yet been licensed and queries raised on the nature of its contract.