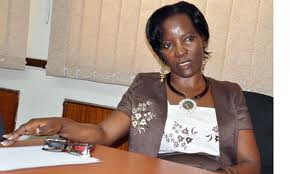 Kampala Capital City Authority is blaming the endless grabbing of school land on absence of a Greater Kampala Physical Development Plan.
According to the city authority executive director Jeniffer Musisi, the current status of land holding in Kampala is mixed use, which allows co- existence of schools alongside other business activities.
Musisi says this plan is needed to regulate development which will in turn gazette specific areas for schools and other business activities.
She explains that many tycoons have grabbed school land with intention to constructing malls in places that are not even suitable for such structures.
Story by Samuel Ssebuliba