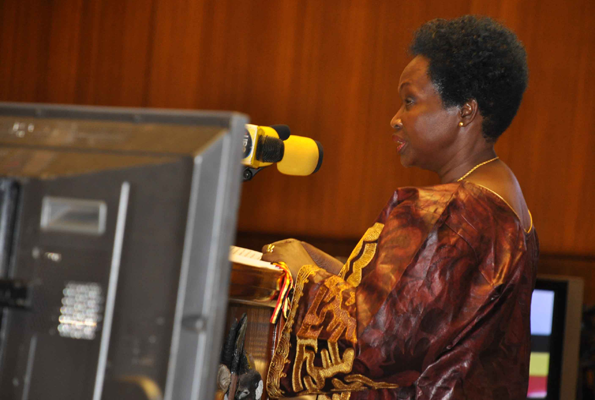 Parliament's select committee investigating the alleged mismanagement in the NSSF has resolved to summon finance minister Maria Kiwanuka.
This is after the National Organisation of Trade Unions raised a number of concerns today, accusing the minister of conflict of interest.
The minister is also accused of failure to implement the board recommendations on filling up the top three management positions.
Committee member Alex Ruhunda says the minister must come and clarify all the issues raised against her.
Appearing before the committee earlier, the chairman general of the National Organisation of Trade Unions Usher Wilson Owere said the 5 workers representatives on the board objected to the decision to purchase additional UMEME shares.
Owere accused the NSSF acting MD Geraldine Ssali of lying to the committee that the board had voted on the matter.