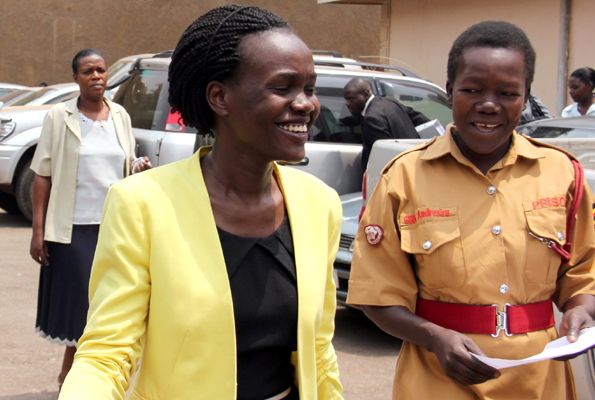 The Director of Public Prosecutions (DPP) has dropped criminal charges against the Uganda Development Bank boss Patricia Ojangole.
Ojangole had been accused of victimizing a whistle blower.
Rogers Kinobe an officer from the office of the IGG informed Anti-Corruption Court Judge Paul Mugamba that the DPP was no longer interested in the matter.
Prosecution had alleged that  Ojangole victimized a one Kazoora Charlotte Muchunguzi  when he dismissed her from the job for making a disclosure to police and IGG over the improper manner in which  the board,  and  management of the bank, where handling a US11.5million loan application by a  private company  Savanna commodities in 2013.
In  June this year Ojangole was also acquitted by the same court of charges of conflict of interest after IGG failed to adduce enough evidence to show that she participated in various processes  that culminated in her appointment to the position of CEO of the bank on  November 30th 2012.