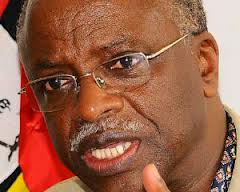 Talks between South Sudan and Uganda over a dispute on the Uganda-South Sudan border have commenced.
The State Minister for Foreign Affairs, Asuman Kiyingi is slated to meet with South Sudanese President, Salva Kiir to discuss ways to resolve the issue.
While making a statement in Parliament this afternoon, Prime Minister, Amama Mbabazi revealed that following the dispute that was sparked off following the arrest of officials, including Moyo District chairman, Jimmy Vukoni  during the census exercise, talks have commenced.
Mbabazi says the 3rd Deputy Prime Minister, Gen. Moses Ali is also scheduled to hold a meeting with the Governor of Central Equatorial State of South Sudan on Saturday to hold similar talks.
He says in the meantime, the army and police have been deployed in the disputed area to avert any clashes between Ugandans and South Sudanese.
Meanwhile, the situation in Moyo district is gradually returning to normal, following two days of violent protests.
Speaking to kfm, Andrew Felix Kaweesi the police director operations said that there is no more fighting in moyo, though situation is still tense.
He explained that currently police is engaging local leaders on how they can advise their people to present their grievances in diplomatic manner