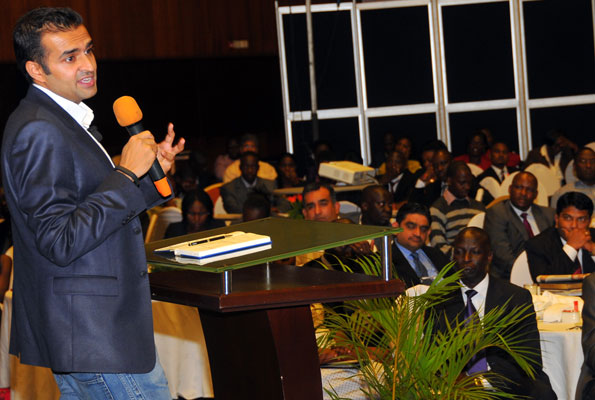 Reducing non tariff  barriers in the East African Community is key for the region's growth.
The President and Chief Executive of Mara Group, Ashish Thakkar says the East African region should utilize its bloc as a trading block to improve its economic stand.
Giving a keynote address at the 3rd Monitor Thought Leaders Forum at Serena Hotel today, Ashish says even with countries like Uganda and Rwanda being landlocked, there are opportunities such as the single customs territory recently launched, which will go a long way in easing business and increasing markets.
The single customs territory provides for the adoption of a destination model of clearance of goods where assessment and collection of revenue is to be done at the first point of entry.
Meanwhile, he says supporting the private sector to drive the economy should be priority for African governments.
Thakkar also said Africa should stop relying on financial support and create means of supporting their economies.
Ashish said the focus for any government is to invest in factors of development such as electricity and infrastructural development, which the continent has an advantage.
He added that the private sector should also be facilitated to invest in the economy.