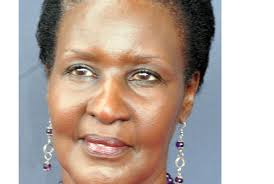 The Minister of Trade Amelia Kyambadde has spoken out on the ongoing investigations at the Uganda Export Promotions Board.
The board is on spot over allegations of misappropriation of Shs.580 million meant to support rural farmers under the NAADS program.
However, the money was reportedly spent as however, instead spent on personal travels and other private business.
Now Minister Kyambadde says these investigations have slowed down trade promotion because very few staff are left to run the board's business.
The Inspecto General of Government (IGG) is also investigating allegations of nepotism leveled against the board's Executive Director Florence Kata.