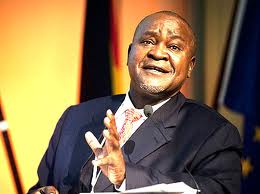 Former vice president Gilbert Bukenya has blamed the ongoing bickering with in the works ministry on sectarianism.
This follows a standoff between the current works minister Abraham Byandala and his predecessor John Nasasira over the alleged fraudulent award of a 24 billion contract to US Company EUTAW to construct the Mukono- Katosi road.
Bukenya says Byandala's woes may have been hatched by a group of officials with in the ministry who are against his appointment.
Bukenya adds that the high level of discrimination in government ministries has bred corruption and nepotism.
Meanwhile, a review of the feasibility study report by a controversial Chinese firm on the standard gauge railway has revealed shocking irregularities.
The review that was carried out early this month by officials from the ministry of works and transport on the China Civil Engineering Construction Corporation has revealed that the sketches where the railway was to pass where got on Google earth.
The state minister for works Eng John Byabagambi also notes inaccuracies in the bill of quantities and that the firm had estimated that the works was to cost 1.4 million US dollars.
Government yesterday signed a fresh memorandum of understanding with another Chinese firm China Harbour Engineering Company Ltd to construct the Malaba –Kampala, Tororo-Pakwach and Gulu-Nimule railway project.