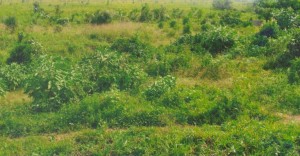 Government has cancelled 74 land titles of investors set to establish business entities in Namave industrial park
According to the Minister of Investment Gabriel Aljedra, a total of 277 investors were allocated land but 42 were granted leases after satisfying the Uganda Investment Authority board terms.
Another 121 have surveyed their land and the authority is processing their lease while 35 entities have paid a total of 200,000 shilings to the authority to secure their land.
However 74 were allocated land but have not taken any action beyond acknowledging the authority offers making the land idle.
It's on this note that government has announced cancellation of their entities and plans for re-allocation.
Addressing a press conference, Ajedra said the authority has no obligation whatsoever to those who never took any tangible action on the land allocated to them three years ago.
The land in question totals to 184 cares out of a total of 2,208 acres.