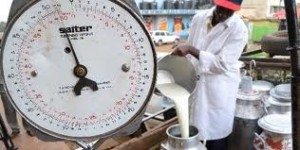 Government will not compromise on Milk Quality.
State minister livestock and animal husbandry, Bright Rwamirama says government will not change its position on banning unprocessed and unpacked milk in the city
This is after Milk transporters packed their truck protesting the move.
He says regulations have been put in place since 2007 but transporters deliberately refused to adjust.