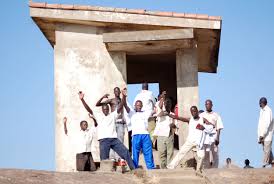 President Yoweri Museveni has today launched the student's loan scheme with an intention to benefit poor students.
The Shs 6bn scheme replaces the state House scholarships programme at university level.
Launching the scheme at Kyambogo University, president museveni said that the monies injected into the scheme will increase each year until the set target of 50% enrollment is achieved.
Meanwhile the president unveiled Kyambogo University's master plan before test- driving a car that uses ethanol biogas that has been invented by science students.