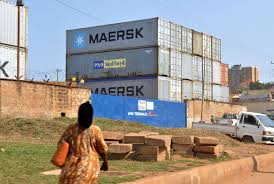 Kenya has heeded to pressure from the Ugandan authorities on withheld goods at the border.
Traders can now collect their containers from Mombasa port now that Kenyan authorities have accepted to release the containers.
Chairman Kampala City Traders Association Everest Kayondo says the Kenyan Revenue Authority and Kenya Ports Authority have finally agreed to let traders pick their commodities.
Last week, the traders gave Kenyan authorities a 14 days ultimatum to release the 400,000 containers or else would boycott Mombasa and go for Dare Salam