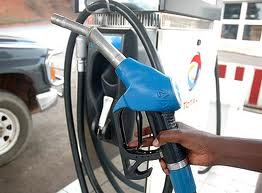 Local fuel prices have remained unchanged despite a drop in global prices due to the high cost of delivering fuel.
International prices have been dropping for several months trading at about 60 dollars down from 115 dollars per barrel.
However, in Uganda the cost of a liter of fuel has been stuck at about Sh3,750 for a while.
One of the industry players, Vivo Energy Managing Director Hans Paulsen explains that the cost of delivering the fuel is still keeping the prices high.
Story by Richard Luyombya