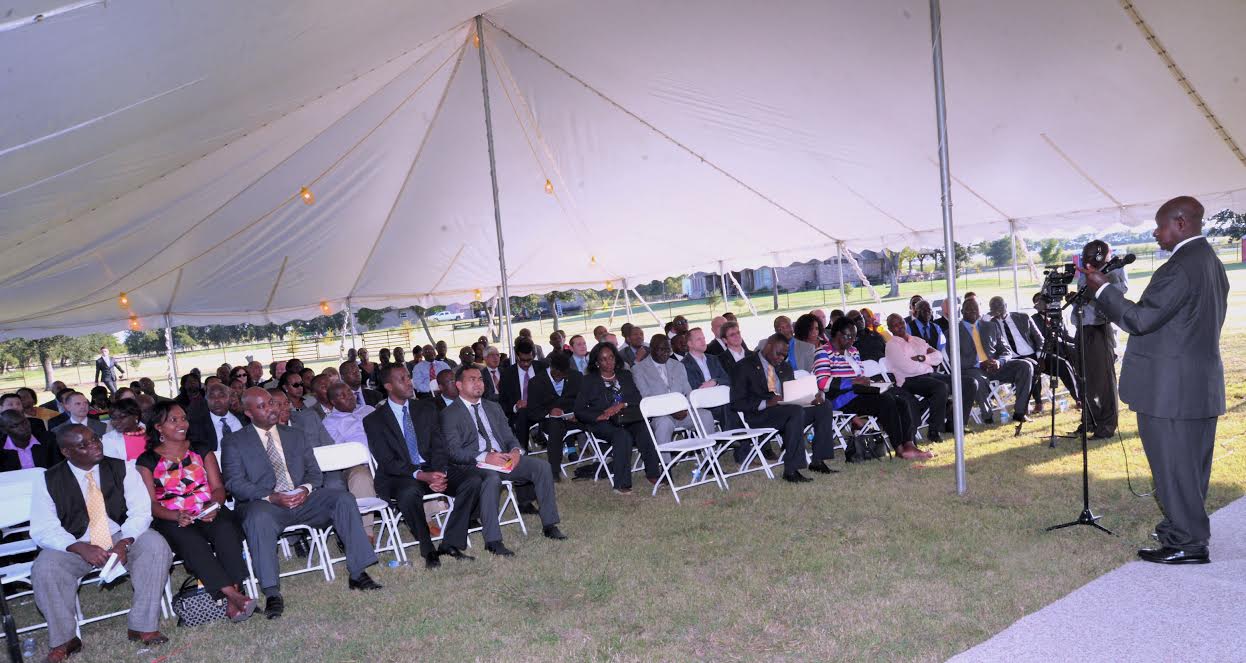 There is a looming shake-up at the Uganda Investment Authority.
This has been revealed by President Yoweri Museveni who says it is meant to make the investment body more effective as a one stop center.
While addressing over 600 Ugandans living in the Diaspora in Texas, the president said that a Diaspora desk had already been set up in the Foreign Affairs office and an officer who will report directly to him appointed.
The President said the problem of losing Ugandan citizenship was resolved when he pushed for the amendment of the constitution to allow for dual citizenship including for the off springs of Ugandan women living abroad.
"My other amendment I added was also for our girls. Traditionally, only follow the boys but now the girls off springs have a right to dual citizenship. If Muhoozi comes and gets a child here, genetically and technically that child is a Musiita. What I added is that f my Natasha also comes here and gets a child, that child has the same right," he said.
He adds that the government is currently working to stop the payment of visa fees for Ugandans with dual citizenship and urged Ugandan scientists living and working abroad to return home and work for their country.
"We are not inviting them for charity. Others like Chinese and Indians have invested in Uganda. Tell Americans that money has no colour or tribe, they won't regret it because they will earn much more from trade and investment in Uganda and Africa," he said.