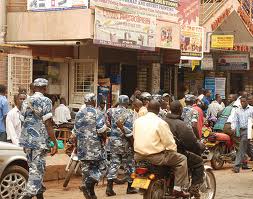 The endless protests by city traders operating along Nasser and Nkurumah roads over power black outs have finally yielded fruit.
Electricity distribution company UMEME has this morning installed a new transformer.
Last week, for the 3rd time in just one month, the traders staged a demonstration burning tyres in the middle of the roads to express their displeasure.
The company's regional Manager Andrew Mwesigye, explains that the load shedding was due to the increased number of consumers that pushed up demand for power.