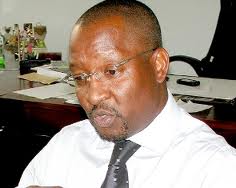 The NSSF is in the news again, this time over alleged misuse of savers money.
The National Social Security Fund has denied allegation of misuse of contributors' money in the dubious purchase of properties.
This follows media reports indicating that the Inspector General of Government had opened up wide ranging investigations into the fund and several top managers over allegations of fraud and corruption involving 24 deals.
The IGG cites the sale of a plot of land in Namirembe at Shs650 million to a private company, Malibu Holdings Ltd, yet the value had been put at Shs1 billion by the valuer.
Another is a case in which the fund is said to have committed Shs25b of workers' savings to buy shares in UMEME without approval from the Solicitor General as required.
However, addressing a news conference, the Managing Director Richard Byarugaba said that the properties were sold off with approval by the solicitor general because the land was idle.
Byarugaba denies claims that the law was flaunted in any of the transactions.