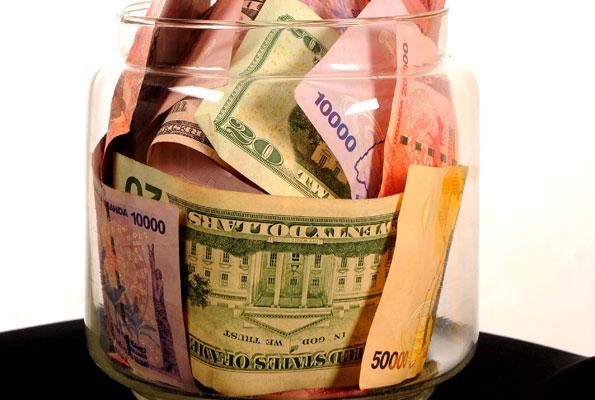 The Uganda Shilling has strengthened after the central bank raised its benchmark lending rate by 100 basis points.
The move announced by the Central Bank Governor Tumusiime Mutebile has prompted players to convert some of their dollar holdings for a higher yielding local currency.
By this afternoon some commercial banks had quoted the shilling at 2,972 stronger than yesterday's close of 2,985.
The central bank raised its benchmark rate to 12% from 11% for the first time since June last year, citing a need to stop core inflation from rising above the medium-term target of 5%.
The move has been welcomed by the industry players with many saying that although there is still some appetite for the greenback from the energy and telecoms sectors, overall the shilling is likely to trade on a firmer footing after the rate hike.