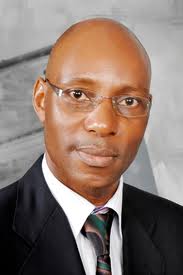 With the clock ticking for unregistered mobile phone subscribers, the industry regulator has shown signs of a possible extension of the deadline.
The Uganda Communications Communication has said it is ready to extend the deadline for the sim card registration exercise.
Appearing before parliament's committee on ICT, UCC officials led by the Acting Executive Director Patrick Mwesigwa said though, that a decision will only be made after meeting ministry officials and all stakeholders tomorrow.
Mwesigwa says UCC recognizes the challenges faced by both the telecom companies and their clients and is ready to seek a joint solution to the problem.
The telecom companies are asking for an extension period of one year to allow them clean up their data base.
Committee chairperson Paula Turyahikayo says the MPs are divided with some pushing for just one week while others want a six months extension.
However, the UCC is stuck to a possible 90 days, but Mwesigwa is quick to add that this is still not conclusive.
He says a final communique will be released on March 1st after meeting all stakeholders.
The Sim card registration exercise that kicked off in March last year is meant to end tomorrow.
All unregistered sim cards will then be disconnected.