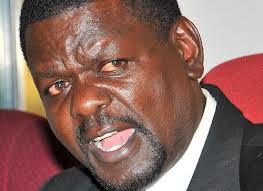 Ugandan traders have issued a 14-day ultimatum to the government of Kenya to release all their goods still withheld at Mombasa port.
Over 400 containers are held at Mombasa port even after clearing all the port duties.
In a meeting held in Kampala early today, the traders have resolved to shift from Mombasa port to Dar-le Salaam if the Kenyan authorities do not release their goods within the 14 days.
The Spokesperson of Kampala City Traders Association Isa Ssekitto says the traders have also requested government to consider closing Uganda's boarders to Kenyan goods if Kenya fails to yield to their demands.
This comes a day after president Museveni threatened to block Kenyan- made products from accessing the Ugandan market after Kenyan authorities allegedly blocked sugar imports from Uganda.