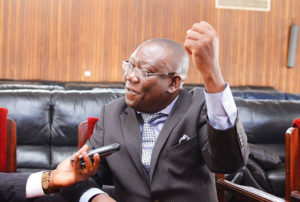 Rubaga South MP Kato Lubwama and Theatrical Association Uganda Ltd have sued government for recently allowing an open music show by three Nigerian artistes yet their local counterparts were banned from performing due to Covid-19 restrictions.
In a December 17 suit, the performers cite selective enforcement of the law by security agencies regarding Covid-19 guidelines.
They contend that ever since President Museveni banned open-air music concerts and other related cultural entertainment shows in March, they have adhered to the same.
However, they were shocked on December 12 to learn that security agents allowed an open music show at Ddungu Resort Beach in Munyonyo with a crowd surpassing the recommended 200 revelers.
Mr Lubwama and group sued East Meets West Ltd, Ivan Ddungu trading as Ddungu Resort, Kasana Events, National Environment Management Authority (Nema), Kampala Capital City Authority (KCCA) and Attorney General (AG).
Read more: https://www.sqoop.co.ug/202012/news/kato-lubwama-sues-govt-for-allowing-omah-lay-tems-show-in-uganda.html