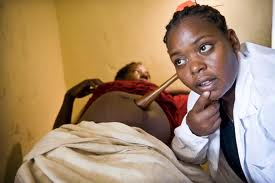 The reluctance by doctors to attend to pregnant mothers is the major cause of maternal deaths.
This is contained in a new health report entitled "why did they die, reviewing the evidence to save tomorrow's mothers and babies.
The report shows that mothers die due to over bleeding and prolonged labor among others, which can be avoided if attended to in time.
The Assistant commissioner health services in charge reproductive health at the ministry of health ,Dr. Collins Tusingwire says that lack of blood, transport facilities coupled with inadequate staff are some of the other reasons behind the deaths.
16 mothers die during child birth every day.