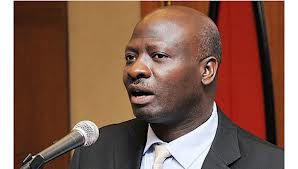 The ministry of health has sent a team of experts to Hoima district to handle the measles outbreak.
The measles outbreak reported last week has so far killed three people with more than 300 affected.
The permanent secretary in the ministry of health Dr. Asuman Lukwago says their team with the help of UNICEF will first establish the magnitude of the disease and provide immediate intervention.
Dr. Lukwago says the assessment will determine whether or not a mini measles vaccination is carried out in Bunyoro region.
He blames the new cases of measles on parents who shun the  immunization exercise.