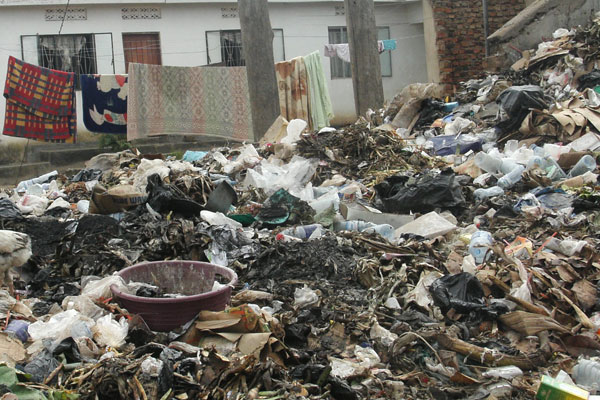 Residents of Lyantonde Town Council on Sunday protested over the increasing volume of rubbish in their area.
The residents under the leadership of Mr Mustafa Kalule, the Lyantonde Taxi Drivers and Owners Association chairman, went around the scattering rubbish on the streets to show their discontent.
They say the stench from the garbage heaps has become a health issue and that due to the filth, the number of rats in the town is increasing.
The Town Clerk, Mr Martin Rogers Ssentongo, however said the problem is due to the absence of a garbage collection truck which broke down weeks ago and has not been repaired to due to lack of spare parts.