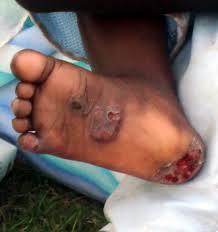 The health committee of parliament wants government to avail the required funds to fight Jiggers.
This comes as the ministry seeks parliamentary approval for Sh2bn request to tackle the jigger menace.
According to Minister for Primary Healthcare Sarah Opendi the money will be used to procure a new chemical to spray in infested communities.
Now committee chairperson Dr Kenneth Omona says they have recommended that some of that  money be reallocated for procurement of the chemical.
Priority will be given to the Busoga and Karamoja sub-regions have been most affected.