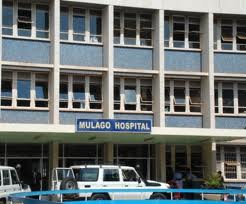 The long awaited pre-paid water billing system is finally here.
The National Water and Sewerage Corporation has today rolled out the system starting with Mulago hospital.
Mulago hospital is the first government entity to get connected to the system following the signing of a Memorandum of Understanding between Ministry of Finance and National Water to guard against misuse of water.
The hospital operations were recently severely affected by after water supply was disconnected over unpaid bills.
Speaking at the installation of the system at the hospital earlier today, the ministry of Finance Permanent Secretary Keith Muhakanzi said this will help promote efficiency in the utilization of water in government agencies.
He also revealed an average of Sh. 22bn will be allocated for water in all government agencies every financial year.
Currently, the arrears that accrued due to non-payment of water bills by government stand at Shs.30.2 billion.