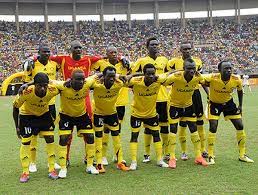 Uganda has maintained its position in the latest FIFA world rankings released in Zurich today.
Uganda is still glued in the 86th position of the 207 FIFA
members.
Uganda has 395 points above Gabon on 386, and still remains the best rated nation in the entire East African region.
Ivory Coast tops the African continent, maintaining their 21st position with 830 points, while Spain remains the top ranked country in the world.
The next FIFA world rankings will be published on June 5th.