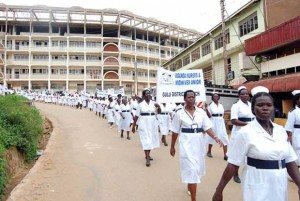 The police have evicted nurses from the nurses' hostels at Mulago hospital.
This is after the nurses refused to vacate the hostels for the 260 intern nurses meant to occupy them.
Yesterday the nurses petitioned parliament protesting the order throwing them and accused the hospital authorities of bias.
However Hospital director, Dr. Byarugaba Baterana says the nurses are acting unfairly having occupied the houses for more than 20 years.
He says the houses are meant to house interns and not established nurses.