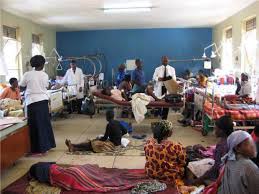 The number of cholera cases in Namayingo district has risen to 90 while the death toll remains at 3.
Namayingo district was stricken by cholera last month, prompting emergency responses from ministry of health, but the situation is yet to be contained.
The Namayingo Resident District Commissioner Samuel Mpimbaza Hashaka tells KFM that the disease continues to spread due to none compliance to sanitation standards by the residents.
He explains that currently movement to the three sub counties of Lubango, Bukimo and Mwema has been restricted.