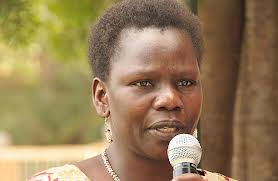 In a move meant to raise the level of awareness, the Uganda AIDS commission has today launched a national HIV/AIDS information center.
The center is meant to provide timely information on new research findings about the HIV/AIDS scourge.
The director of the commission Dr. Christine Ondoa says the country has for long been dependent on partners such as civil society organisations for crucial information about epidemic.
Available statistics from the Uganda AIDS Commission indicate that Uganda is one the African countries that continues to register high new infections contributing up to half of the new infections on the continent.
The statistics further show that about 380 people acquiring HIV every day.
This new worrying trend was recorded between 2005 and 2011.
Story by Dianah Wanyana