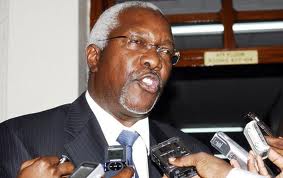 Uganda spends upto a third of the national budget on court awards.
This is according to the Auditor General's report of 2013/14.
Presenting the report to members of parliament this morning, the Auditor General John Muwanga said that in a period of one year, the figure has gone up by 95%.
Muwanga explains that by June 2013 the court awards accounted for Sh2.2 trillion, growing to Shs4.3trillion by June 2014.
He has asked parliament to take urgent action and investigate the possibility of some people planning these awards.
The auditor general's report also cites the issue of poor absorption of funds saying upto sh 217bn remained unabsorbed by central government.
This he blamed on late procurement and inadequate staffing in government agencies.
While in local governments procurement anomalies, poor accountability and low revenue collections were blamed for the poor performance.