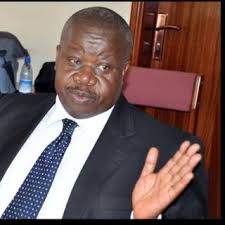 Government has resolved to offer security to all prosecutors handling high profile cases.
Justice Minister Gen. Kahinda Otafire says he raised the same issue with the judiciary but his proposal was rejected on grounds that the said prosecutors would be isolated.
Otafire says all prosecutors handling key cases will immediately be given protection both at work and their residences.
He regretted the death of Deputy Director of Public Prosecutions(DPP) Joan Kagezi saying it was unfortunate but promises that the culprits would be brought to book.
Earlier, the Inspector General of Police Gen. Kale Kayihura eulogized the late Kagezi saying her death is a big blow to the justice sector, especially at this critical moment when she was the lead prosecutor in the case of the 2010 terror suspects that's currently before the High Court.
He explained that police secured the scene and interviewed eye witnesses who gave useful information that will assist in the hunt for the murderers.
He adds that the murder of Joan Kagezi should only serve to increase the resolve to hunt down and bring to justice all those elements bent on disturbing the security and development of our country.
Story by Herbert Zziwa