As the Baganda saying goes "bwofirwa tosuula ku malaalo" fallen singer Ak-47's widow Nalongo Maggie has moved on with her life, four months after the singer's passing.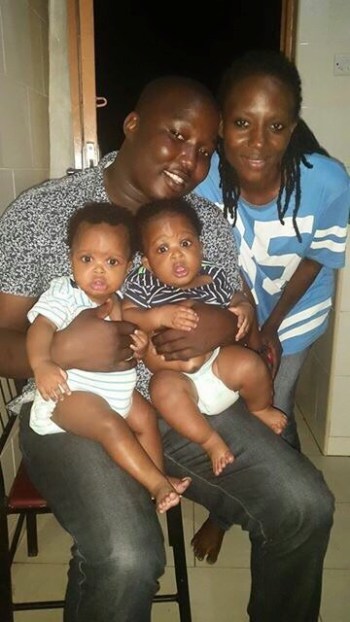 Word reaching our desk at Matooke Republic is that the mother to the late Akay's twins is deep in love with a one Isaac Semanyi a former guild clerk at Makerere University (2011).
Semanyi is also a former Vice President of All Africa Students Union in charge of East Africa. Word coming through indicates that plans for introduction and wedding are underway…
Last Friday, local tabloid Kampala Sun reported that the Mayanja family had denied Maggie access to the late AK-47's house by changing the locks.
The paper reported that she had sought refuge at another singer King Saha's house, as the singer was a good friend to AK, but it turns out, she has sought solace in Semanyi's arms.
Apparently, Mzee Gerald Mayanja, the father to singers Jose Chameleone, Weasel and Pallaso wants a DNA test to ascertain whether the twins really belong to his late son.
Matooke Republic